Nine-Oh-Nine
(Resident Evil 6)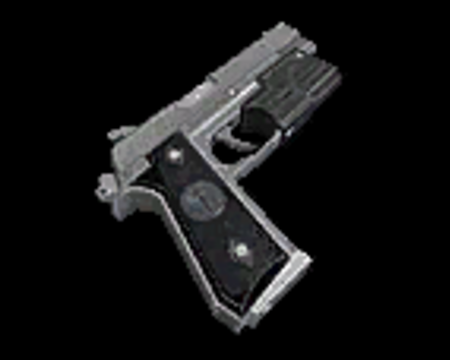 A weapon for Chris and Jake is a standard handgun with a decent-sized clip and a fast rate of fire. As a weapon it's rather unremarkable but useful in a pinch.
If you have no other options available you can unload into enemies even if you can't quickly dispatch them. It uses
9mm Ammo
.
This is one of Chris' and Jake's default weapons.
| | |
| --- | --- |
| Category | Weaponry (Weapon) |
Attributes