MP-AF
(Resident Evil 6)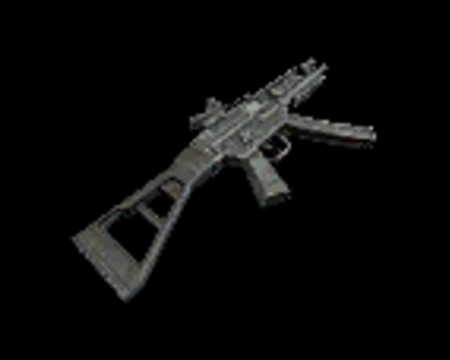 The Machine-Pistol Accurate-Fire weapon is unique to Piers, and functions both as a pistol and an automatic rifle.
In single-shot mode, it's a useful handgun that holds a large clip and requires minimal reloading. As an automatic rifle, it isn't very strong, but its high rate of fire can easily dispatch enemies. It uses
9mm Ammo
.
This is one of Piers' default weapons.
| | |
| --- | --- |
| Category | Weaponry (Weapon) |
Attributes
| | |
| --- | --- |
| Characters | Piers |
| Alternate Fire | Automatic Fire |
| Shots Per Clip | 30 |
| Power | 100 |
| Critical Chance | 6 |
| Reload Speed | B |
| Firing Speed | A |
| Firing Speed (Alt. Fire) | S |