Dead bride's necklace
(Resident Evil 5)
A necklace of pure gold with a large medallion hanging from it.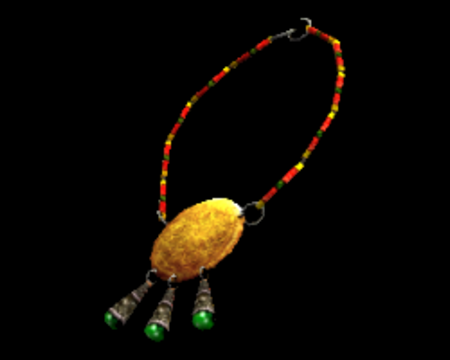 A rare treasure that can be sold for money.
Location
Chapter 5-2

2 Dead bride's necklaces - Missile area 1st floor. On the left-hand side of the third conveyor belt.

Chapter 6-3

Dead bride's necklaces - Engine room. Dropped by Base Majini wielding rocket launchers.

There are no locations to show.