Lift Activation Key
(Resident Evil 4 - Separate Ways)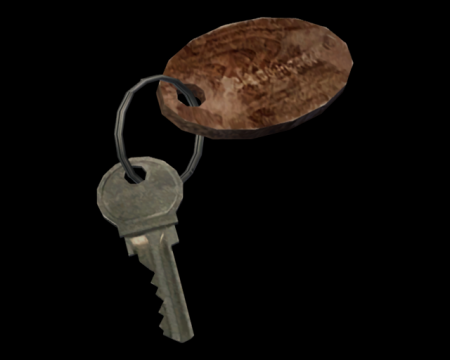 This key can activate the lift.
A small metal key attached to a coin-shaped keyring.

You need to use this key to activate the gondola lift to get to the top of the valley.
Location
Chapter 2

Torture house. On the body of one of the

Bella Sisters

. You need to kill her to acquire the key.

There are no locations to show.