Storage Room Card Key
(Resident Evil 4)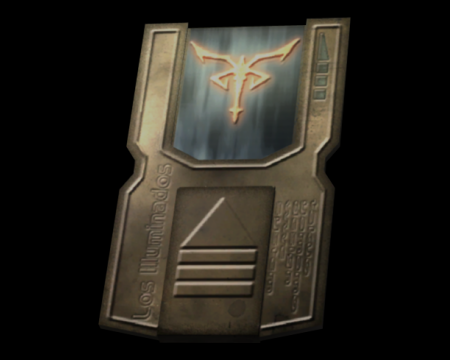 A card key with an orange logo of the Los Illuminados. Use it to open the door where Ashley is trapped.
A special card key, with the Los Illuminados Insignia.

This card key is used to open the door to the Store Room where Ashley is, inside the Military Facility on the Island.
Location
There are no locations to show for this game mode. The following game modes are applicable: