Trap Room - Mansion 1F
(Resident Evil)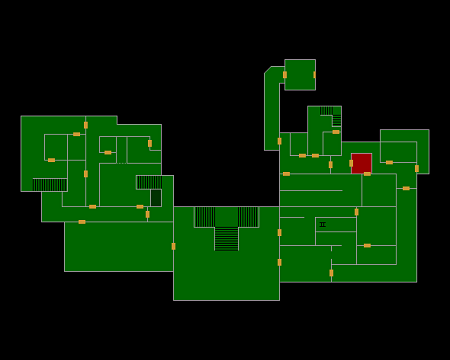 A spectacular square room made from smooth stone, most likely marble. As its namesake implies, its primary purpose is to trap any poor soul who tries to steal the weapon from the
living room
next door. If this occurs, you will find the exit door locked and ceiling of this room slowly descending to crush you, leaving you no choice but to return to the previous room and restore the item.
This place is linked to the following locations:
Living Room
,
Winding Passage
.
Contents
There are no contents to show.