Body Disposal
(Resident Evil Remake)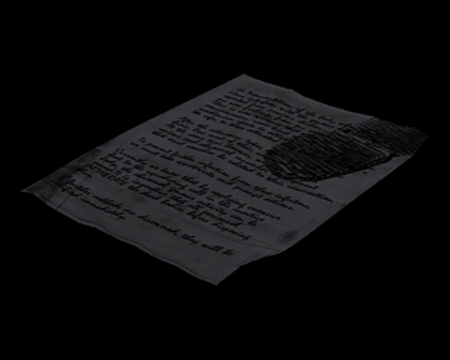 Instructions on how to dispose of bodies of zombies. Necessary to follow if you don't want to encounter
Crimson Heads
everywhere.
Transcript
Special instructions when disposing of dead bodies.

We have new information regarding those "beings". They may appear to be dead but in fact they are able to come back to life. However, there are ways to prevent them from becoming active again.

Currently there are two known methods to cease their resurrection.

INCINERATION

DESTRUCTION OF THE HEAD

If further methods are discovered, they will be notified immediately.

Meanwhile to those of you who still have the will to live, oil has been placed on the first floor of the mansion. Take as much as you need.

You'll need something to light it with, which you'll need to find by yourself.
Location