Kurt's notebook
(Resident Evil Outbreak File #2)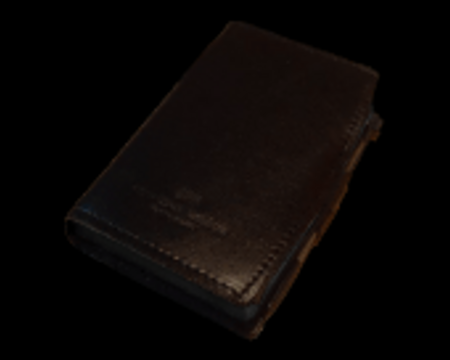 This file is available during the "Flashback" scenario.
Transcript
"Kurt's notebook"

The more I find out about that hospital in the mountains, the more unsettling the whole thing becomes.

Details about mysterious patient deaths are never reported and details on drug suppliers and routes are buried too deeply to uncover. There is no doubt that the local pharmacy chain "Drugs Inc." is entangled in the mess as well. The trail is getting harder and harder to follow. What can I do to get to the bottom of this mystery?

I've devised a plan. First, I must collect as much evidence as I can. It's likely that experimental drugs are being illegally tested in that hospital.

I need to get my hands on some of these drugs and get out. With hard evidence like that on my side, they won't be able to deny anything. But I'm not up against amateurs. I must exercise caution.

Tomorrow night. I'm going to pay the hospital a little visit. It could be dangerous, but someone has to show them that money and influence isn't the only kind of power out there...
Location
Reception office - Hospital 1F

Easy

Inside the breakable wooden crate in the north east corner of the room.

View locationShow on map

Reception office - Hospital 1F

Normal

Inside the breakable wooden crate in the north east corner of the room.

View locationShow on map

Reception office - Hospital 1F

Hard

Inside the breakable wooden crate in the north east corner of the room.

View locationShow on map

Reception office - Hospital 1F

Very Hard

Inside the breakable wooden crate in the north east corner of the room.

View locationShow on map

There are no locations to show for this mode. The following modes are applicable: