Joseph's notebook
(Resident Evil Outbreak File #2)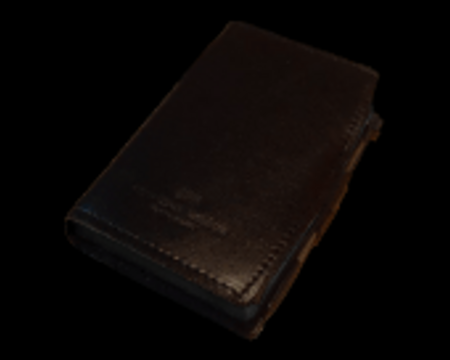 This file is available during the "Wild Things" scenario.
| | |
| --- | --- |
| Category | File (Wild Things) |
Transcript
"Joseph's notebook"

I guess it's only natural to start forgetting things after having been gatekeeper here for 20 years. Take that code to the back gate that they change each month, for example. It's only 5 digits, but I still forget it.

I figure the best way is to just set the lock to the first 5 digits of the serial number written on the back of it. That way, all

I have to do is flip the lock over and read the number

.

That might seem irresponsible, but I couldn't imagine anyone actually figuring out that the combination is written right on the lock. The problem is whether or not I'll remember. God, I'm getting old...
Location
Elephant Restaurant - Area Near the Zoo

Easy

On the counter next to the cash register next to the northern door to the kitchen.

View locationShow on map

Elephant Restaurant - Area Near the Zoo

Normal

On the counter next to the cash register next to the northern door to the kitchen.

View locationShow on map

Elephant Restaurant - Area Near the Zoo

Hard

On the counter next to the cash register next to the northern door to the kitchen.

View locationShow on map

Elephant Restaurant - Area Near the Zoo

Very Hard

On the counter next to the cash register next to the northern door to the kitchen.

View locationShow on map

There are no locations to show for this mode. The following modes are applicable: