Gear Kog
(Resident Evil Revelations 2)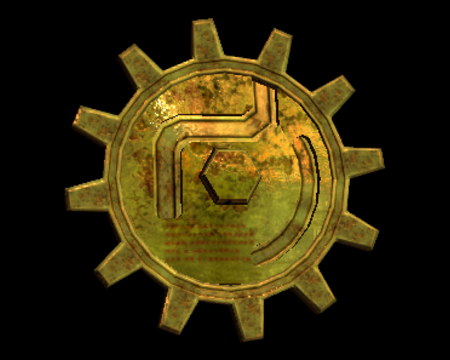 Cog that helps carve judgement into the flesh of the guilty.
A golden cog that is part of a larger mechanism.

This cog is used by Claire and Moira in Episode One. It is used on the main hallway gate of the experiment block in the area that contains the majority of the cells. You need to insert the cog into the open panel next to the gate.
Location
Episode One

Claire

Detention Center. This is trapped inside the torture device you find in the southern section from the cell block. To retrieve it you need to restore the power to the facility.

There are no locations to show for this mode. The following modes are applicable: