Gatling gun
(Resident Evil 5)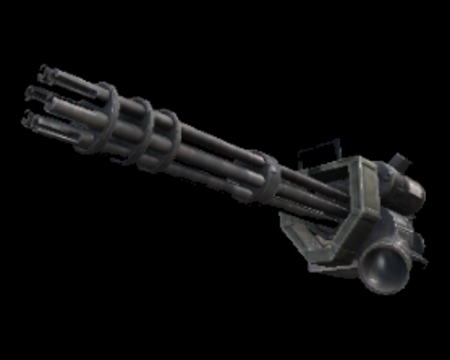 This weapon is for Chris only. The rotating barrels fire a seemingly infinite supply of bullets. It fires quickly but lacks accuracy.
There's a small lead time on the trigger needed to start the electric motor before this weapon starts to fire bullets.You can keep it ready and revving by squeezing the trigger on and off, and firing short bursts. Unfortunately the large bullet reserve is cumbersome and obscuring, with a right-side preference for viewing aim. This weapon comes with an infinite supply of bullets.
This weapon is available for purchase after fully upgrading the
VZ61
.
| | |
| --- | --- |
| Category | Weaponry (Weapon) |
| Buy price | ₦50,000 |
| Sell price | ₦5,000 |