Ruby (Square)
(Resident Evil 5)
A red, suare-cut gem.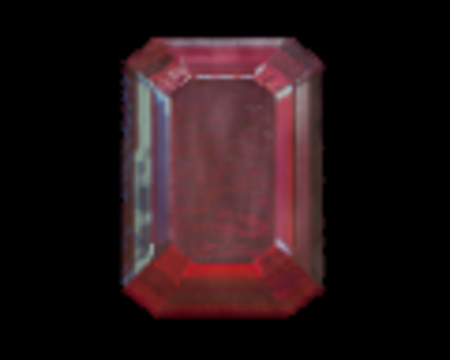 A rare treasure that can be sold for money.
Location
Chapter 2-2

2 Rubies (Square) - The mines. The first is stuck to the side of the apparatus at the centre of the main chamber. The second is on the wall of the left-hand rock tunnel leading towards the exit from the main chamber.

Chapter 3-2

1 Ruby (Square) - Execution ground. As you approach the oil field refinery, it is on the wall to the right.

Chapter 5-1

1 Ruby (Square) - Underground garden. On the rock face above you from your starting position.

There are no locations to show.