Chalice (Gold)
(Resident Evil 5)
A chalice made of pure gold used during celebrations of the summer solstice.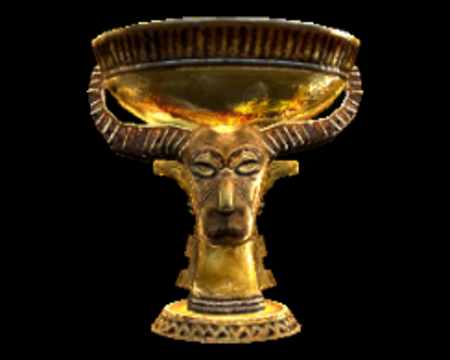 A rare treasure that can be sold for money.
Location
Chapter 5-3

1 × Chalice (Gold) - Monarch room entrance. In a locker inside the small building.

Chapter 6-2

1 × Chalice (Gold) - Bridge 1F. Inside a locker in a room on the east side of the map.

There are no locations to show.